Apply


Now
Systems Engineer
Find your best career opportunity and #grow

IT

withus!
Job description
Join our team in NATEK, the fast-growing IT outsourcing company. We understand that real business value is delivered when both clients and employees are satisfied. While working in NATEK, you will make a real impact by solving complex business issues for the world´s leading clients. You will do challenging work across multiple industries and sectors, as well as governments and agencies, to make a real difference.
#LI-PB1
Your responsibilities
• Improve and optimize processes, provide deep technical support;
• Automate system administration tasks, utilizing open-source configuration management tools;
• Provide high-availability setup, performance tuning and troubleshooting;
• Engage in cross-platform and multi-team project participation.
Our requirements
To succeed at this job, you must have:
• Experience working as Linux Engineer in a large (1,000+ users) multi-site environment;
• Experience in performing Infrastructure as Code (IaC) concepts: Design and security, configuration management, integration, deployment, performance monitoring and tuning, automation of infrastructure;
• Maintaining system security and managing the network;
• Knowledge on scripting and development e.g., Bash, Python, etc.;
• Focus on automation & orchestration e.g., Ansible/Puppet, etc.;
• Good English communication skills.
It is considered as a plus:
• Red Hat Certified Engineer (RHCE)
Benefits
• Attractive salary tailored to your skills and experience;
• Freedom to choose the employment type - COW or B2B;
• Private health care;
• Food vouchers;
• Multisport card;
• Access to e-learning platform Udemy;
• 3 additional days off for contractors;
• 5 additional days off for NATEK COW employees (+1 day off for volunteering);
• Work with cutting-edge technologies;
• Innovative projects for the biggest worldwide brands;
• Support for professional career growth by matching your skills and future professional plans with suitable projects;
• Possibility to work in other NATEK European branches;
• Transparent recruitment process with our full support (coaching, consulting, clear feedback);
• Internal Mobility Program;
• 5/10 years NATEK club – we offer long term cooperation and celebrate each fifth year cooperation anniversary with gifts;
• NATEK CSR Events & team buildings – enjoy our values: accountability, partnership and expertise and #workITwithus.
Model:
Hybrid
Type of contract:
B2B or CoW
Meet NATEK talents
And check our social media:
In NATEK you will have a chance to share your passions with other coworkers: Oksana and Wojtek made some kilometers for our #ActivityForCharity challenge.
Related
jobs

:

Show:

10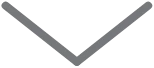 ---