RPA

services

Revolutionizing business processes
The main focus of Robotic Process Automation (RPA) is how to deliver to our customers high-quality processes, competencies, and technologies, in the most efficient and effective way possible. NATEK Team takes on an individual approach for each customer, to ensure picking the best RPA solutions for particular projects. We customize our workflow for the benefit of the customers , to better answer their business needs and demands. Our Specialists implement new communications, dashboards and tools, to stay to date with the latest requirements of the market.
RPA
lifecycle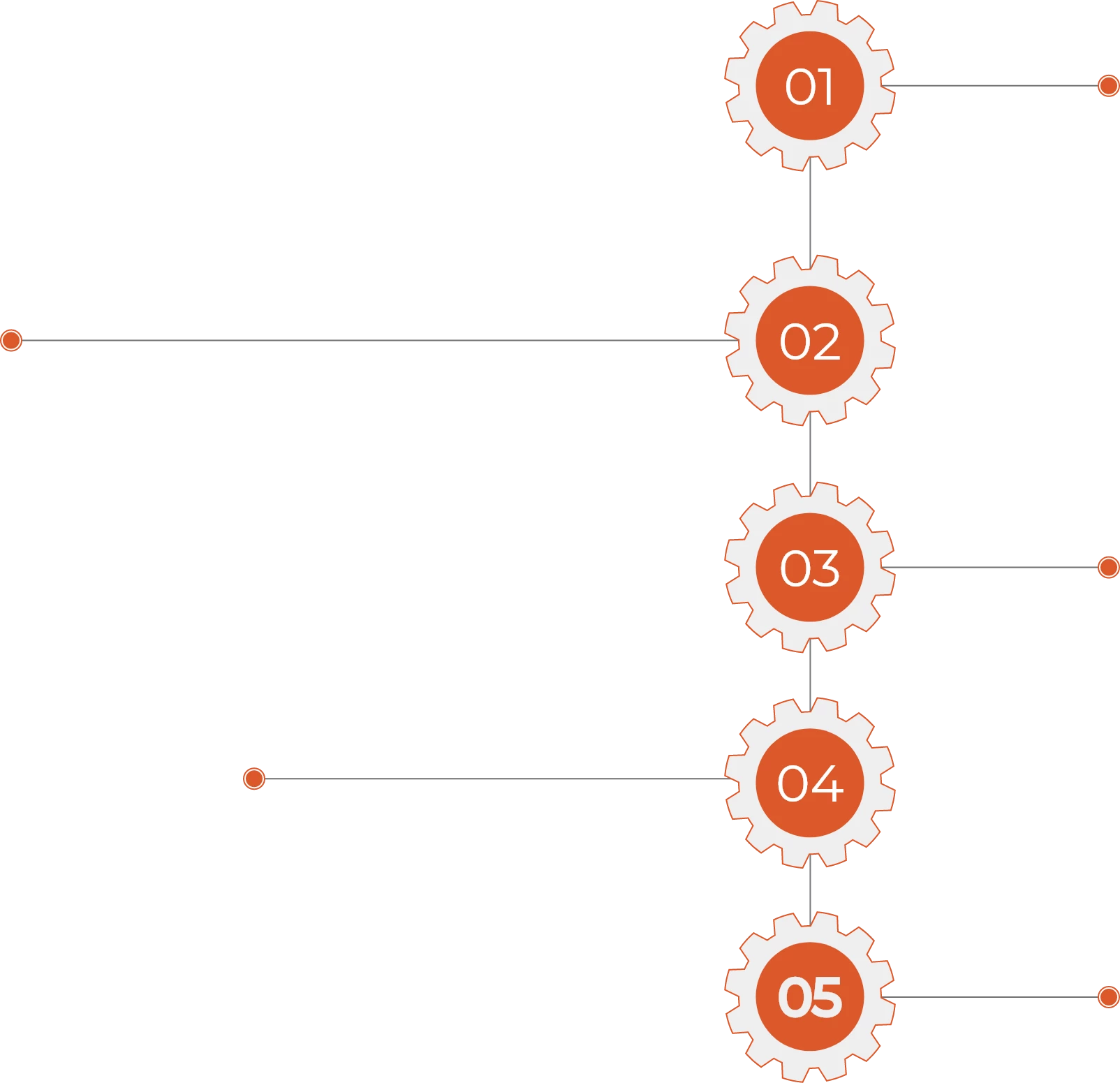 Discovery phase
Analysis of the repetitive tasks and
process mining resulting in high level
assessment report
Synthesis
Synthesis of analyzed business processes, repetitiveness,
volume, end-user involvement, high-level architecture,
implementation roadmap
Design & development
RPA ecosystem design, RPA bot
development, data management
Tests & validation
Ensuring the process workflow reflects the designed
pattern, validation of the data inputs, troubleshooting,
removing bugs
Deploy & Hypercare phase
Operates the deployment of bots to production
environment, monitoring the process flow and
ensuring the error free experience
Scope
of service
NATEK RPA Solutions are built in accordance with
UiPath and Blue Prism
technology principles and conventions. Epics and User Stories developed together with Business and the RPA Analyst help us design, develop and maintain business processes.
Our Specialists use robotics software in order to reduce costs and risks, whilst improving service levels and data quality. We implement application testing tools using RPA technology, but also create and update documentation related to RPA development services (including redesigning and macro-based automation of documentation). The platform is kept up to date with the newest versions of software and frequently maintained.
Robotic process automation

Industry: banking
business case
---
Case study
A large Polish bank has been identifying repetitive processes related to their customer management platform that can bring important efficiencies and improve customer experience. At the same time, internal business processes related to processing customer requests via the system were analyzed and prepared for standardization in order to consolidate those that can be replaced by bots.
Team expertise
UiPath
JSON
SOAP/REST
Jira, Confluence,
BizAgi, Enterprise Architect
Visual Paradigm,
UMLet, MS Visio, iGrafx
Delivery
Improving the effectiveness of process for Cash Loans by 50%
Creating robots to automate banking processes in UiPath Studio
Online Customer Onboarding – 11 applications setting up a variety of services for new customers
Data check – 24/7 review of data
Downloading pdfs and online sharing
Cash Loans "over the air" - 22h per day (due to maintenance), process managing all cash loans for one of the biggest retail chains. It reads files in JSON and transfers them further. Sends queries to BIK.
Other
services
Contact
us
Tell us about your project. Our Sales Managers will contact you promptly to discuss it.
---