Network


services
Powering connected
solutions
In times of software dominance and virtualization , traditional network architecture becomes insufficient to serve the increasing demand for communication among all applications and servers.
NATEK Team has extensive experience in supporting network transformation programs of large Telecommunication operators as well as transforming and operating Enterprise Networks as a part of a bigger digital transformation strategy.
Virtual

Networking
(SDN, SD-WAN, NFV)
While transforming your infrastructure to a virtual one, enterprise networks no doubt need to adjust to that as well. Provisioning network nowadays has become more and more independent of the physical infrastructure. Virtualization of networks helps enterprises to manage large distributed networks and secure services while optimizing the operational cost of hardware.
On top of that, deploying new applications and business services requires speed and agility. Software-defined networks (SDN) can help with that too. They allow network engineers to use bandwidth more efficiently with enhanced performance and without compromising on security or privacy.
Network
Segmentations
Through segmentation, our experts can help your company to achieve network security. Whether it's NGFW, NAC or micro-segmentation, our Team of Specialists will identify the best solution for your organization.
Segmentation of data and regulating access to it is critical. To protect your brand, the organization relies on a secure, segmented infrastructure. Whether it's perimeter segmentation, internal network segmentation, protecting card-holder data (PCI), healthcare data (HIPAA), financial data, PII or intellectual property, controlling who has access to it is necessary. As a result, your computer networks and other resources can be protected in a more efficient way.
Data center

migrations
Migrate and relocate your existing data center from one operating environment to another without causing data loss. Supported by using the newest technologies on the market, NATEK provides services which help you securely and efficiently move workloads.
NATEK network

delivery center
Competencies
Network Engineering and Design, Network Security, Network Migrations, Network Tools Engineering, Project Management, PMO, Security Compliance, Data Center Migrations, F5 LoadBalancing
ITIL and ITSM Practioners
with expertise in all the network technologies (WAN, LAN, Firewalling, Routing, Switching, Proxy, Load Balancing, Wireless)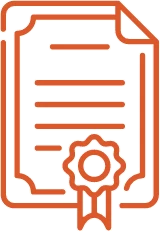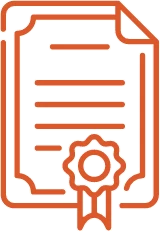 Certifications
Cisco Certified Network Associate (CCNA), Cisco Certified Network Professional (CCNP), Cisco Certified Internetwork Expert (CCIE)
Dns, dhcp And ip Address Management

Routers And switches

Sd-wan/lan,Vpn, sec,Video, voip

Capacity

Security and firewalls
Other
services
Contact
us
Tell us about your project. Our Sales Managers will contact you promptly to discuss it.
---