Service

desk
Streamlining service support
As a business, you want to concentrate on delivering the highest quality of services or products to your customers. In order to do that you need to make sure the technology you are using is working seamlessly. Choosing NATEK Service Desk allows you to keep your main focus on the most important business processes, and leave problem-solving to our Specialists.
Our experienced IT Service Desk Team brings your end-users the highest quality of support . We work fast and efficiently, always bearing in mind your company's growth.
NATEK
team
Our role is to make sure the assembled Team understands your company's individual needs, meets your requirements and is able to manage all service requests.
Together we establish the rules of our partnership, and that includes the working hours. We adjust to the company we are cooperating with to guarantee excellent service delivery.
We worked via Service Desk software for some of the biggest companies on the market in the industries such as FMCG, banking, automotive, telecommunication, and more.
Organization
"HOW DO I USE
The process or system?"

"Something
DOESN'T WORK"

"I have a QUESTION/
I need something NEW"

"I want to
IMPROVE"

Channels

Face to
face

Social
media

Call

email

Chat

Portal

Service
integration

Manage service quality and integration over services and service providers

Tier 0

Virtual agent
And ITSM tool

Self-Service And Self-Help
Workflow automation

Key users
in business

Business knowledge

Service desk
On-site Support

Tier 2

Solution and
Service Teams

Technical Support Organization
Development and Engineering
Customer support
& Service Desk
Best practices of ITIL
Incident management
Problem management
Change Management
Monitoring (Proactive Event Management)
Request Fulfilment (Service Request)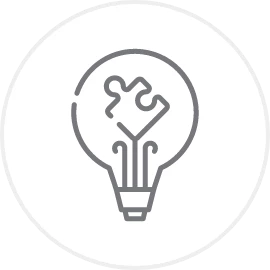 Knowledge Acquisition and Management
Service Management
Other
services
Contact
us
Tell us about your project. Our Sales Managers will contact you promptly to discuss it.
---