Apply


Now
Linux System Engineer
Find your best career opportunity and #grow

IT

withus!
Job description
The scope is worldwide with teams located in main regions (Asia, India, Europe, Americas) and it covers the production maintenance of the platforms as well.
You will be part of a dynamic team of IT professionals and will have the opportunity to work on cutting-edge technologies and projects. We combine our global expertise and our local presence to anticipate and adapt to any needs.
The position consists on administration of a Linux platform with around 40k servers, in a banking production environment. Incident management and changes planning & implementation are part of the day-to-day activities. Preserving the required performance for a very demanding service with many critical services running on it. The documentation of the process and production of operating procedures for L1 & L2 teams will be required.
Due to large number of assets to manage, being able to automate the BAU tasks is a key point. Security, vulnerability and obsolescence remediation, proactive improvements, troubleshooting expert, and action plan for incidents are part of the day to day of this position.
#LI-JG1
Your responsibilities
Installing and configuring Red Hat software products and servers.
Expertise on high availability environments, software products and premises as Veritas Cluster & Volume manager.
Troubleshooting expert on Hardware and Operative systems issues. Co-ordination with third party suppliers and vendors as well as with the central IT department of the customer. Escalating incidents internally or to 3rd party partners when required.
Management of SAN and NAS at server side. Annalise of issues related with that.
Vulnerability and obsolescence remediation, proactive improvements and action plan for incidents are part of the day to day of this position.
Contingency planning, environment planning, configuration management and other relevant tasks related to the role.
Maintaining and adapting the configuration of server software and system components lifecycle Management.
Maintaining and monitoring the infrastructure using different tools
Tickets resolution through incidents, problems and different requests from the clients or other infrastructure teams
Leverages Red Hat Ansible Automation Platform whenever and wherever possible (or other automation skills valuable like Puppet for developing and maintaining automation scripts). Designing and implementing solutions, using Git
Advising the project team in areas such as capacity management;
Maintaining the relevant documents/manuals describing the system and its infrastructure. Providing training about subject matters in scope to colleagues.
Active Directory and user management skills are required.
Participating, on a punctual basis, on specific projects related to your specialty;
Participating in standby on-call 7x24 (1 week per month).
Our requirements
To succeed at this job, you must have:
5 years of professional experience in area of Linux administration.
Experience in administration of Red Hat Linux, Ubuntu and Solaris with expertise on high availability environments.
Background in SAN and NAS management.
Knowledge of technologies like Puppet, Ansible, Git, Veritas Cluster & Volume manager, Python and OpenSVC.
Knowledge of DevOps methodologies and some Cloud experience will be valued.
Eager to learn and an analytical
Experience of delivering strategic priorities within timelines on production environment and support.
Benefits
Flexible type of employment (COW OR B2B)
Internal Mobility Program – enjoy many opportunities for career growth, job rotations, diversity of projects & technologies
International, diverse, and inclusive working environment – get experience in global projects for worldwide leaders and enjoy multinational teams
Referral Program – enjoy cooperation with your colleagues and get the bonus!
5/10 years NATEK club – we offer long term cooperation and celebrate each fifth year cooperation anniversary with gifts
NATEK CSR Events & team buildings – enjoy our values: accountability, partnership and expertise and #workITwithus
Education – benefit from our know how, learning courses and certificates and IT events – be part of community of leaders of the industry and take part as a speaker or a visitor
Relocation Bonus – reimbursement for moving expenses for out-of-town candidates
Bonuses for Personal Events – we congratulate you important events of your life: giving birth to children, university graduation, etc.
MyBenefit (Cafeteria)
Medical health care (Medicover)
Multisports Card
Technical and Personal training
Language courses
1 paid day off for volunteering
Model:
Hybrid
Type of contract:
B2B or CoW
Meet NATEK talents
And check our social media:
In NATEK you will have a chance to share your passions with other coworkers: Oksana and Wojtek made some kilometers for our #ActivityForCharity challenge.
Related
jobs

:

Show:

10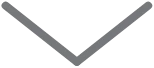 ---